Free shipping on orders starting at $50
Login
Log in if you have an account
Dont have an account? Register
How Should Running Shoes Fit?
14 Nov 2023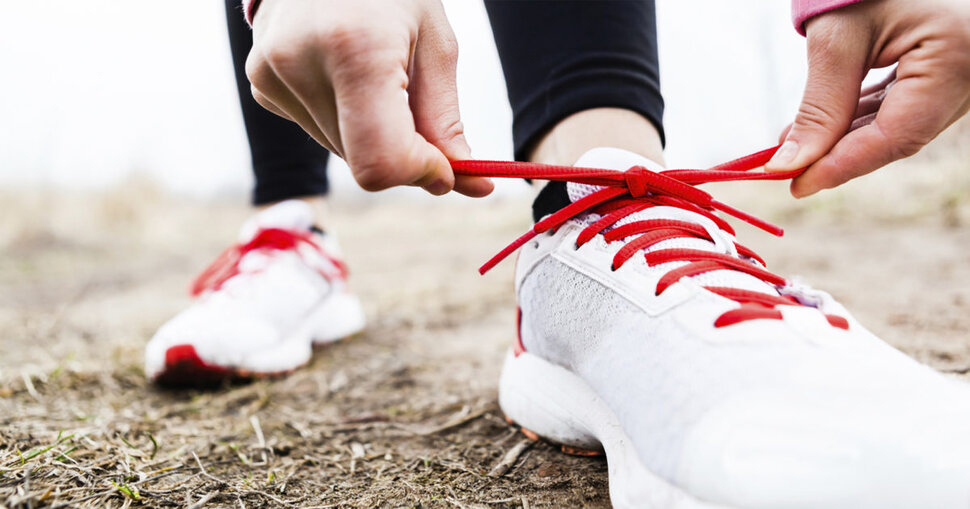 When it comes to running shoes, the perfect fit can make a world of difference to your running performance and results! The proper running shoe fit will provide your feet with cushioning and support, while also protecting your feet from chafing and blistering. In this blog post, we'll be discussing how your running shoes should fit and some important considerations you'll want to keep in mind as you shop for your new pair of runners!
Not All Brands Are Equal
Any shoes, regardless of style, will vary in size from brand to brand. You've probably noticed this as you've gone to try on your standard size and found the shoe to fit too big or too small. The shape of the shoe will also impact its fit. While some brands offer a roomy fit to allow your toes to splay and articulate naturally, others don't. The shoe widths at both the metatarsal and heel can vary greatly, meaning each brand will offer a different fit.
You'll also want to be mindful of your own foot type and shape to ensure you choose a brand that'll best suit your feet. Educating yourself on the different brands' characteristics and shoe sizing is a great way to arm yourself with the information you need to find your perfect fit. After all, there is no one-size-fits-all in running shoes!
Choose the Right Size and Fit
Choosing the right size and fit isn't as easy as one might think, especially if you're shopping for running shoes online. While it may be tempting to just guess your size, it's better to do your due diligence to avoid the disappointment and hassle of trying to return your new running shoes. The following steps can be used to help in choosing the right fit:
Measure your foot
Use a sizing chart
Try them on 
Measure Your Foot
To measure your foot properly, you'll need to gather a few materials, including a piece of paper, a pen, a ruler or tape measure, and a pair of socks. Before you get started, it's important to ensure that the socks you're wearing are similar to what you plan on wearing while you run. Next, you should find a hard and flat surface to lay the piece of paper on, the floor should work fine. Then, you'll place one foot on the piece of paper, and while keeping your body weight over your foot begin to trace a thin line around the perimeter of your foot with a pen. 
Once you're happy with the tracing of your foot (it might take more than one try), you're ready to measure your foot tracing. Start by measuring the tracing vertically down the length of your foot, then measure horizontally across the widest part of your foot for the width. 
Remember to repeat this process on your other foot! Most of us have one foot that is slightly larger than the other. When using measurements to determine shoe size, we always recommend using the measurements from your larger foot to avoid a running shoe fit that's too small.
Use a Sizing Chart
Sizing charts, while often overlooked, are a great tool for converting your shoe size. A comprehensive size chart should make it easy to find the best running shoe fit.  Different brands, depending on where they are made, will come with different sizing. This could be EU sizes per se from a European running shoe manufacturer that you convert to US sizing, making it easier to find your perfect fit. 
You can also easily compare your foot measurements to any shoe sizing chart on the internet. We can't guarantee these measurements to be 100% accurate, however, it's definitely better than guessing and making a blind purchase!
Try Them On
Once you have the running shoes in your hands it's time to try them on! The fit of running shoes should feel snug at the heel and midfoot with room around your toes. You should be able to wiggle your toes around, therefore any scrunching at the toes should be an immediate NO! 
When you try them on, make sure you're wearing the socks that you intend to run in. You'll also want to ensure you have a bit of room at the toe of the running shoe. If your big toe isn't pressed against the end of the shoe, they're too small. At the same time, they shouldn't be too loose! Walk around and do some heel raises to make sure your heels don't slip out! 
Are Running Shoes Supposed to be Tight?
The last thing we want to touch on is perhaps the most asked question when it comes to how running shoes should fit. So, are running shoes supposed to be tight? The answer: it depends. If you're planning to run fast, you might perform better in a pair of tight running shoes. A tighter pair of running shoes will offer a secure feeling that allows you to feel more connected to the shoes. If you're sprinting or racing, it might be worth it to sacrifice a bit of comfort, but it all comes down to personal preference!
Conclusion
As you can see, there's a lot to consider in ensuring you choose the right running shoe fit. From sizing and characteristics that vary from brand to brand to the unique characteristics of your own foot, educating yourself and doing your due diligence before shopping is the best way to set yourself up for success. Most importantly, remember that how the shoes feel on your feet is the most important thing! They may fit, but if they don't feel comfortable they may not be the right shoes for you.
At Newsole Running, our team of experts is here to help you! If you have any questions about the information provided in this guide, the brands we carry, or sizing advice please feel free to reach out to us. Our team of experts is here to help both online and in-store!